Vacant room search
Confirmation, change, or cancellation of reservation

Login to My Page
Corporate reservation login
Daiwa Roynet Kumamoto Ginza Dori PREMIER
Rebranded on April 1, 2023
Daiwa Roynet Hotel Kumamoto Ginza Dori PREMIER is born in Kumamoto.
Please enjoy a trip to nature-rich Kumamoto that carries on history and tradition.
ROOMS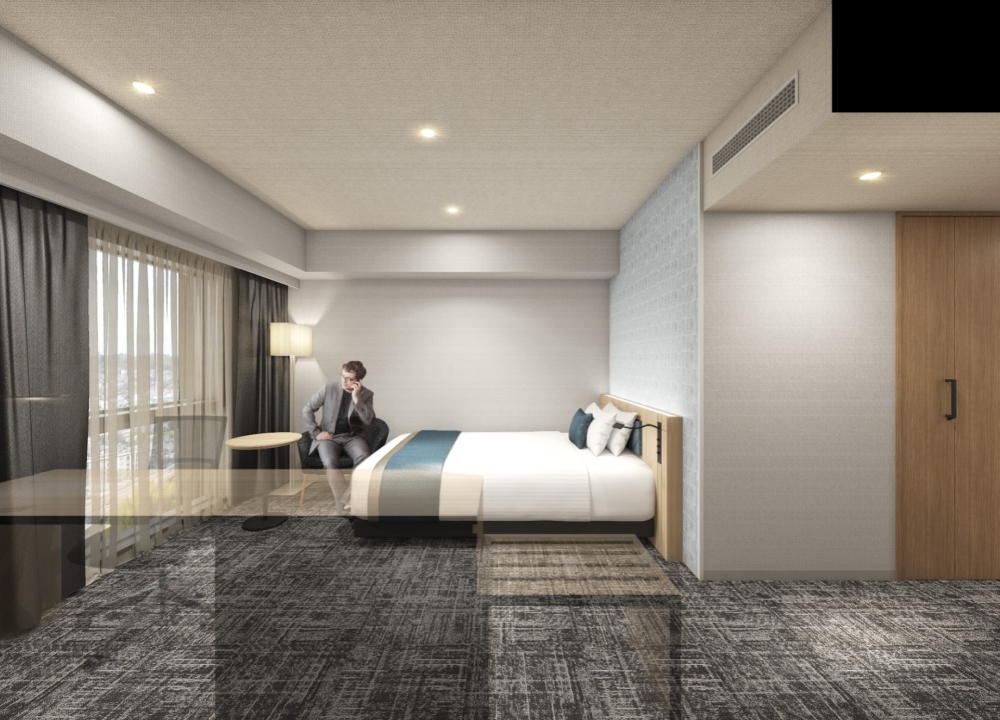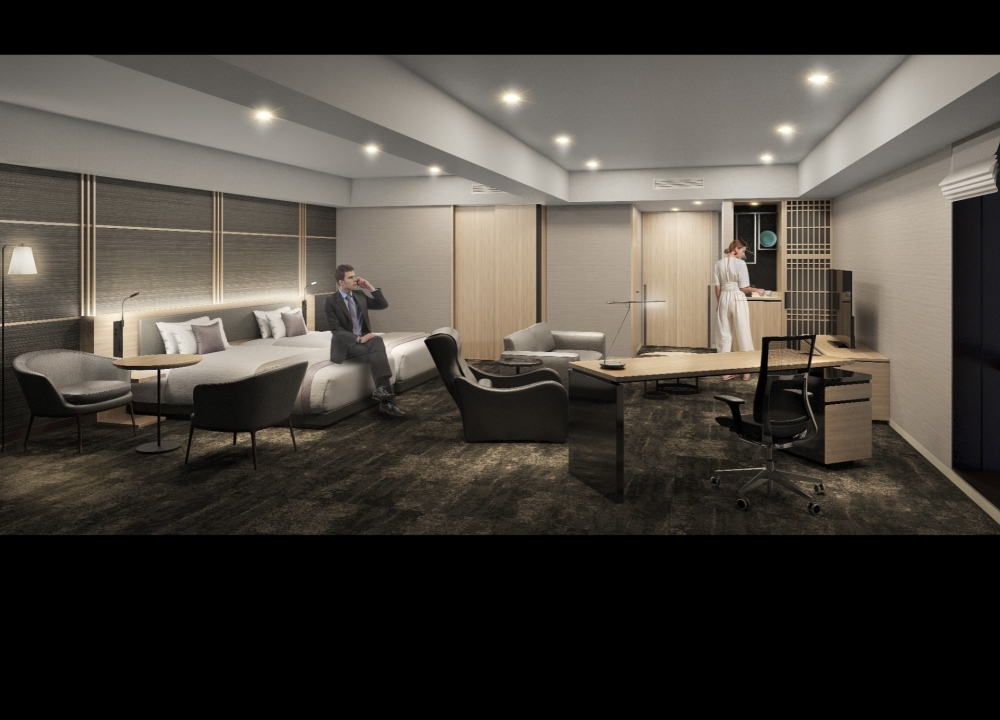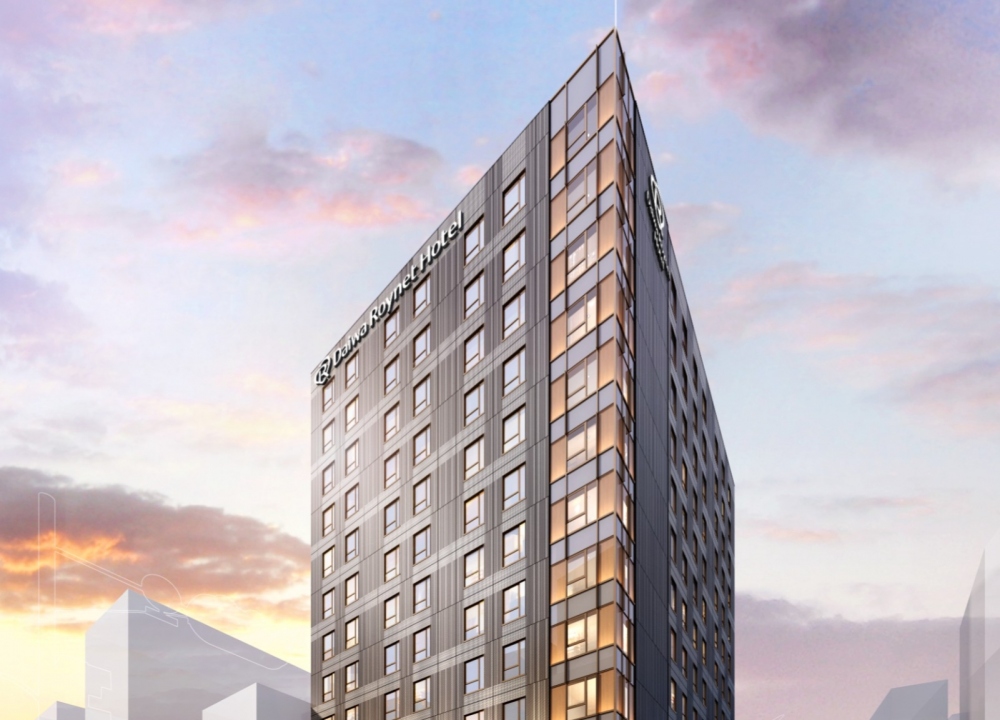 FACILITIES
Hotel 2F "Suganoya Ginza-dori Branch"
A creative horse meat dishes made with ingredients from Kumamoto.
We offer beautifully arranged horse meat dishes in courses.
There is a multistory affiliated parking lot on the first floor of the hotel.
Please note that if your vehicle is oversized, the parking lot is full, or you come outside of its business hours, we will ask you to use the coin-operated parking lots in the area.

[Fees] One night (14:00-11:00 the next day) 1,800 yen (tax included)
※An additional fee will be charged after hours.

[Business hours] 7:00~23:00
※We do not accept entry or exit outside of business hours.

[Notes] First-come, first-served basis, no reservations

Ordinary cars: 12 units
Overall height: 1.55m or less/Overall width: 1.90m or less/Overall length: 5.05m or less/Weight: 2t or less

High-roof vehicles: 18 units
Overall: height 2m or less/Overall width: 1.90m or less/Overall length: 5.05m or less/Weight: 2t or less

※Other restrictions include front overhang, minimum wheel base, maximum wheel base, front wheel center to rear end, and minimum ground height.
There is a 7-Eleven on the first floor.
※The door leading to the hotel is locked from midnight to 6 a.m. the next morning. Guests can open the door with their room key.
There is a self-service laundromat corner.
[Hours] 24 hours
[Detergent] Detergent is automatically dispensed by the machine, so no need to bring your own detergent

Notes on use
・This service is only available to hotel guests.
・Payment for both washing machines and dryers can be made with 100 yen coins or electronic money for transportation.
・Please use the automatic pay machine at the front desk or lobby to exchange money.
Vending machines, ice-making machines, and microwave ovens
+
ー
There are soft drinks vending machines.
[Business hours] 24 hours
Smoking areas are available on the 2nd and 12th floors.
※Cigarettes, lighters, matches, etc. are not being sold.
SERVICE
◆When shipping from the hotel [Charges apply]
Reception at front desk. Delivery boxes and plastic covers are available (fee required).
※Stocks are limited.

◆When the package will be sent by the guest to the hotel
Please be sure to write the name of the guest and the date of stay of the guest on the delivery slip.
After checking the reservation information against the slip, we will keep the package until the day of check-in of the guest.
However, we do not accept cash, valuables, drugs, letters, fragile items, dangerous items, items that require temperature and humidity control such as cool delivery, and cash on delivery items.
※There is a limit in our package deposit space, so we may be unable to receive packages.
※Please note that we may not be able to accept your package if your name is not listed on the slip or if we cannot match your reservation information.
For the safety of the hotel late at night, the main entrance of the hotel will be locked from midnight to 6:00 a.m.
When entering the building after midnight,
・Guests can open the front door with their room key.
・For guests who will be checking in, use the intercom outside the main entrance to confirm the name of your reservation before entering the hotel.
※We have installed a security system using card keys in the elevators. You will need a room key to go to the guest room floor.
Available at the front desk (fee required)
Copier (black and white): 10 yen per page (tax included)
Copier (color): 50 yen per page (tax included)
FAX: 50 yen (tax included) per send, up to 5 pages per send
※FAX reception is available free of charge.
(Please make sure that the guest's information is correct.)
You can borrow them at the front desk.
Wheelchairs are available only in the hotel. Please be aware of this in advance.
Wi-fi is available in all rooms.
Free to use.
INFORMATION
| | |
| --- | --- |
| Number of guest rooms | 180 rooms |
| Capacity | 406 people |
| Check-in / Check out | 14:00/11:00 |
| Credit card | VISA/JCB/AMEX/Diners Club/MasterCard/UC/ UnionPay |