Services for a comfortable stay
Daiwa Roynet Hotels offers services that allows you to stay comfortably in a variety of usage situations including business trips, individual trips and group use.
Conference room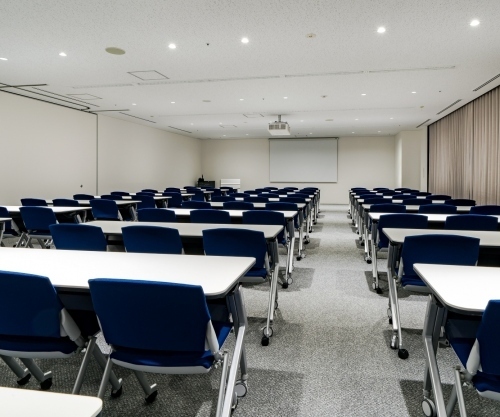 We offer conference rooms that can be used for various purposes such as meetings and training.
※ The availability of conference rooms, facilities and equipment vary depending on the hotel. Please contact the respective hotel for enquiries.
Ladies' room
Concept rooms for ladies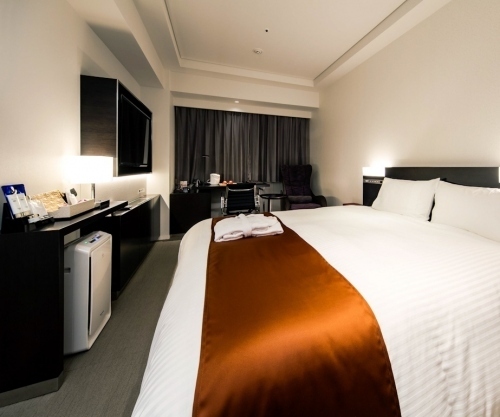 This is a special room available in limited numbers with the room design, facilities and amenities selected from the viewpoint of women. The ladies' room at the Daiwa Roynet Hotels was created by a project team comprising of our female staff for the sake of women who have been working hard and doing their best in life. We have prepared items that make you feel as if you are at home.
Commitment to the ladies' room
Special amenities
KOSE [STEPHEN KNOLL] shampoo, conditioner & body soap / Yakult Beautiens facial mask "Moisturizing mask made from a fermented solution containing lactobacillus and bifidus bacteria" / Yakult Beautiens "Uruou Moisturizing Series" basic cosmetics (Makeup removal, facial wash foam, skin lotion, milky lotion and serum) / Kao [Meguri-ism (hot eye mask with steam)]
Special fixtures
AEON Face Steamer / Foot Massager
Interior design
Each hotel's ladies room has different interior designs. Enjoy the ladies' rooms with various concepts at each hotel, such as Akita which incorporates the Japanese style and Nishi-Shinjuku which has an urban and sharp atmosphere.
Remarks
※ Amenities and equipment vary across different hotels.
※ Some hotels do not have ladies' rooms.
Security
To ensure the safety of the hotels' premises past midnight, the front entrance of the hotel will be locked from midnight to 6 am the next morning.
When entering the hotel building after midnight
・ Hotel guests can open the entrance with their room keys.
・ Guests checking in will have to confirm the name which the reservation was made under through the intercom outside the front entrance.
* Some hotels have introduced a card key security system in the elevator. You will need your room key to get to the floor where your room is located at.
Coin laundry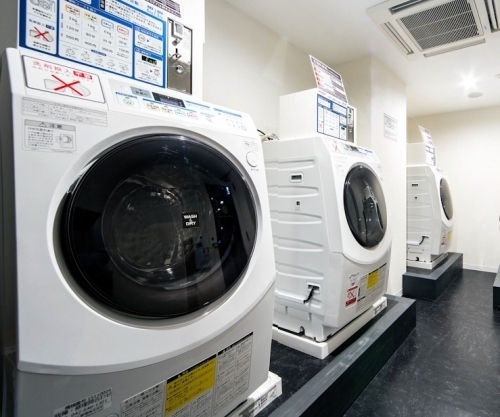 We have a self-service coin laundry.
Be sure to use it for long-term stays on business trips, sports camps or for doing a small amount of laundry while traveling.
Detergent
No detergent required due to automatic input
Precautions for use
・ Available only for guests staying at the hotel.
・ For both washing machines and drying machines, only 100 yen coins can be used. Please prepare 100 yen coins in advance when you use these.
・ Please use the automatic checkout machine in the front lobby when exchanging money.
・ Guests are requested to use the coin laundry personally.
・ Guests are responsible for managing their own laundry.
・ Please take your laundry back immediately after using the washing machine and drying machine.
・ The hotel will not be responsible for stolen laundry or laundry taken by others by mistake.
Ice-making machine
We have installed ice-making machines (free-of-charge) in the vending machine corner.
Please use the cups provided beside the ice maker.
Automatic payment machine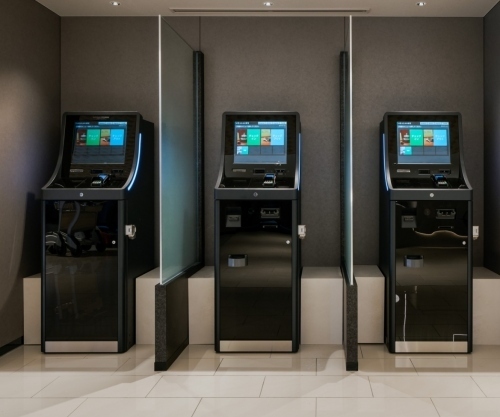 Customers who wish to pay on site (settlement at the hotel), will be asked to pay the accommodation fee in advance when checking in.
You can also pay by credit card (JCB / VISA / AMEX/ Diners / SAISON).
The automatic payment machine also supports currency exchange of money so the check-in and check-out process will be hasslefree.
※ Some hotels do not accept credit card payments using the payment machine.
AED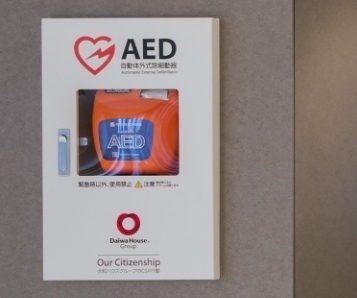 Daiwa Roynet Hotels have the AED installed at the front desks.
E-back chair
Daiwa Roynet Hotels has installed E-Back chairs (equipment for evacuating via staircases). In the event of an emergency such as an earthquake or fire where the elevator cannot be used, people requiring assistance or who are injured on the upper floors, can be evacuated safely and quickly via the stairs.
Wheelchairs
We accept rental requests at the front desk.
Please take note that wheelchairs are only to be used within the hotel.
Use of "Forest Cultivation Paper TM"
Creating a Harmonious Coexistence for Sound Forestry Cultivation
The "Forest Cultivation Paper TM" is a message to society about our drive to carry out "forest cultivation" activities by using paper that meets our unique internal standards for catalogs produced by the Daiwa House Group.
The Daiwa House Group has formulated its own purchasing standards that incorporate the concept of the forest certification system and take into consideration the environmental impact of the manufacturing process of recycled paper and paper made from planted trees that may be subjected to indiscriminate deforestation. We declare that we will act as part of the "Forest Development Paper TM" initiative.

Daiwa Roynet Hotels also adheres to this policy for printed matter such as business cards, hotel pamphlets, and hotel indexes.